Preparation for A-Level Maths
The leap from GCSE to A-level maths is notoriously challenging at the best of times. However, after two academic years of disruption, this year's GCSE students have been disadvantaged like never before. Due to the COVID disruption, not all students will have finished and been examined on the full GCSE course. When progressing to A-level it is vital that any knowledge gaps are diagnosed and filled to make the transition as easy as possible. 
Preparation for A-Level Maths is a 10 week group course that will run in one hour weekly slots from the w/c 28th June 2021. Designed and delivered by a UK qualified Maths Teacher, this course will reinforce and extend higher level GCSE topics that are critical for success at A-Level. 
Each week provides a video on expected prior knowledge, an interactive live lesson, and an assessment. Students are able to submit their work each week and receive feedback. All students also have access to 'Week 0' content which covers essential study skills for A-level.
This course is currently running on Mondays at 7.30pm. 
Price – £20 per lesson when booked as a block (£200 for all content). Or pay weekly at £25 per lesson.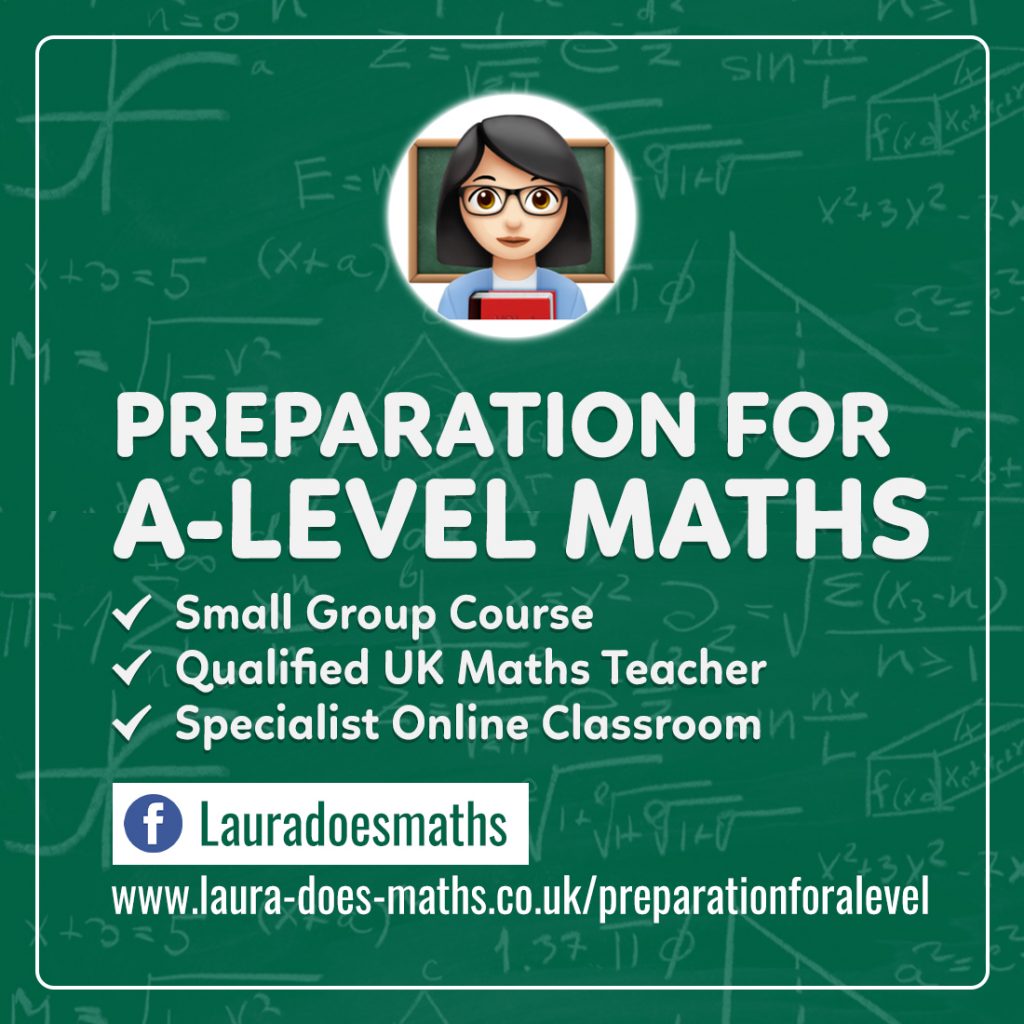 Algebraic Skills needed for A-level

Solving Quadratic Equations
Co-ordinate Geometry
Non Linear Simultaneous Equations
Graph Sketching to aid problem solving
Function Notation
Advanced Trigonometry 1 (Sine and Cosine Rules)
Advanced Trigonometry 2 (Solving Basic Trigonometric Equations)
Vectors
Algebraic Proof