Welcome to Laura Does Maths
All freelance tutors that work as part of the Laura Does Maths team are UK qualified and hold Qualified Teacher Status, a clean enhanced DBS and have as minimum a degree level maths qualification. They also all have extensive school maths teaching experience, are all ex or current teachers and have specialised in their own curriculum areas.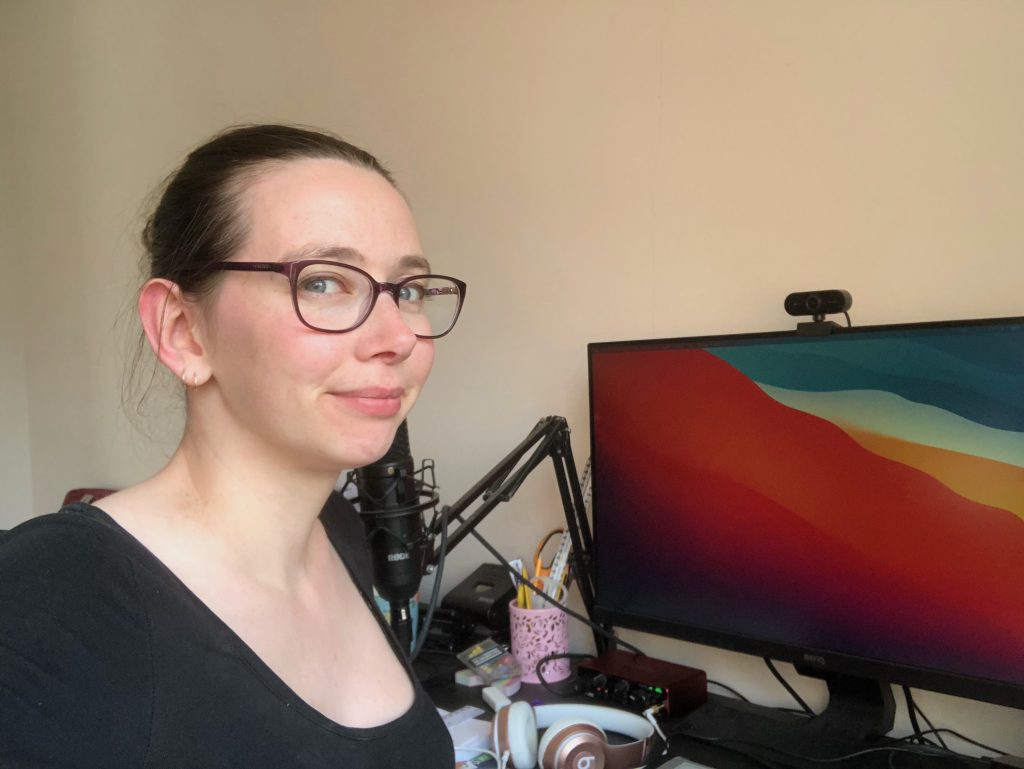 Laura Herriott – 
Enthusiastic and passionate about her subject, Laura loves nothing more than challenging her students to be the best they can be. After graduating from the University of Birmingham in 2011 with a first in Mathematics, she took some time out to live her dream in theatre lighting design, before coming back to learning to study for a PGCE in 2015. 
Teaching online from her home in Cheshire, Laura looks after the KS4 and KS5 groups as well as her own 1:1 tutees. She prides herself on building strong learning relationships with students, supporting them both in their mathematical reasoning and with their resilience and study skills.
When not teaching she can be found either in the garden or  chasing around her two boys who are both under 4. On a very good day both of these combine. 
Julia Blandford –
A calm, supportive educator, Julia is skilled at working with students to improve confidence and build progress. An experienced maths teacher and tutor, she has worked in a number of teaching roles throughout her career, in as diverse settings as a Pupil Referral Unit and a Grammar School!
Julia teaches online from her home in Southend-on-Sea and is often accompanied by her lakeland terrier Jessie. She currently takes the KS3 groups for Laura Does Maths as well as Year 11A. She also supports a range of students 1:1 from year 6 up to year 11. A big proponent of growth mindset, Julia aims to build confidence for all her students whilst encouraging them to embrace and learn from any mistakes.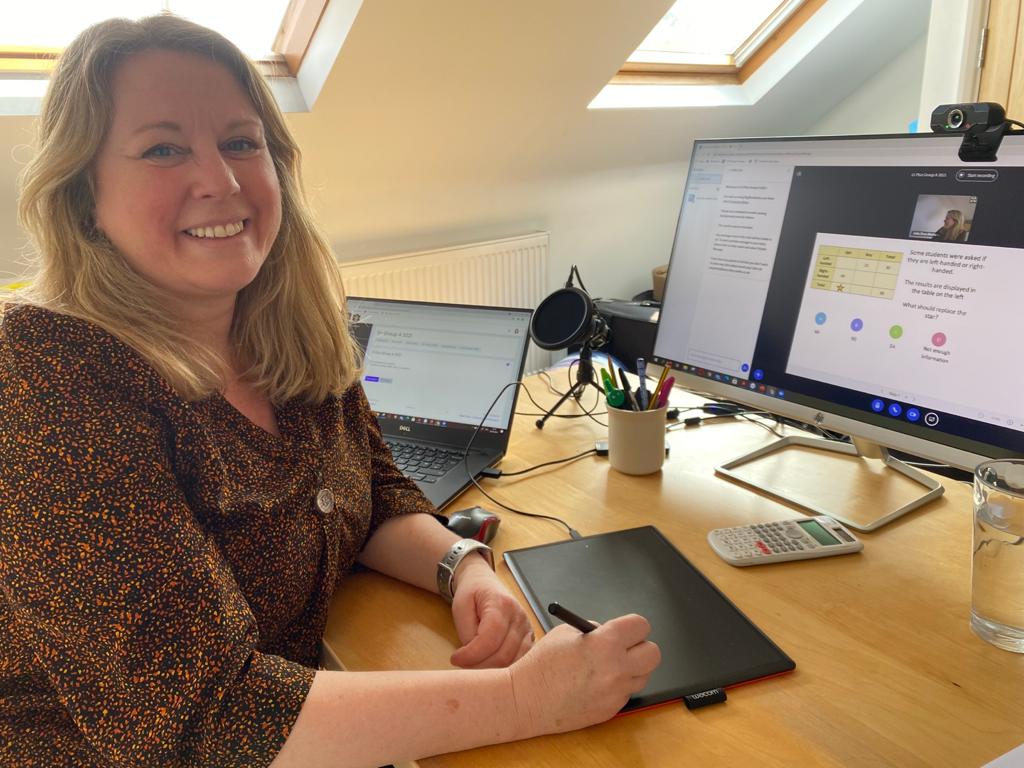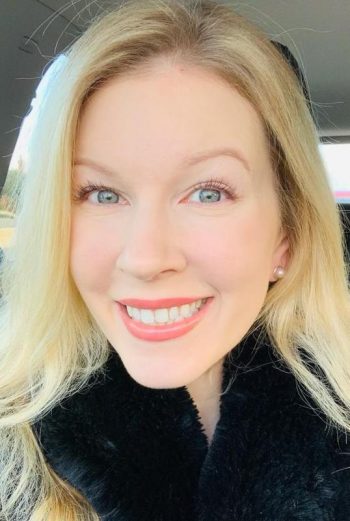 Lucy Quraishy – 
A former Grammar school pupil, Lucy qualified from Cambridge University with a PGCE in Early Years and Primary Education in 2010 and has 12 years of school based primary teaching experience, from EYFS up to KS2.
Lucy has a calm and patient manner when teaching, helping children to develop their confidence and self esteem by making learning fun and practical, using real life contexts and hands on learning as much as possible. 
She is experienced in working with children with SEND, speech and language needs and those who have English as an Additional Language. Lucy tailors her lessons to the specific needs of her pupils, making the learning accessible and engaging. Lucy looks after the Laura Does Maths KS1 and KS2 students and also runs her own 11+ groups. 
Traditional 1:1 Tuition – Online!
One to one tuition, tailored to each student. All you need to let me know is what level your child is working at, which topics they have covered and I will do the rest. These sessions are very personal. I am a big advocate of building learning power and I use this concept to help nurture each student. In addition to really understanding their maths, I will make sure that students feel safe to make mistakes and build their resilience. 
Group Learning – Online!
Sometimes students prefer to learn in a group. My online group sessions are designed to maximise collaboration and encourage students to share their understanding of maths. I offer group sessions for  students in years 4-12 as well as GCSE further maths students. All groups are kept small to maximise interaction for each student.